Irish Wedding Limousine in NYC
If  You plan to get married in New York you definitely need to consider our company as the premier limousine service for Irish Wedding Style Limousine Service in NYC. We have many years of experience serving Irish communities and provided limousine service for many Irish style weddings. Our limousine service is very affordable and you will get VIP treatment for your Irish wedding in New York with most luxurious fleet of limousines that are currently on the market. We can customize Your rental according to your wishes and you can travel around NYC like a celebrity  and ride around with extravagant style.
Our Irish Wedding limousine service is great for wedding transportation of bridal party as well as the bride and the groom in a lead car such as Rolls Royce or Bentley limousine. We also provide Irish wedding limousine service for guest in one of our exotic limousines or coach bus. Booking process is very easy and straightforward and our Irish Wedding limousine booking agents are ready to answer all your questions by phone, email, Facebook, Twitter or you can also come to our office and discuss all the details in person. We pride ourselves in being very responsive to customer needs and provide top notch Irish Wedding limousine service and we have many returning clients that recommend our Irish wedding limo service to their family, friends and colleagues.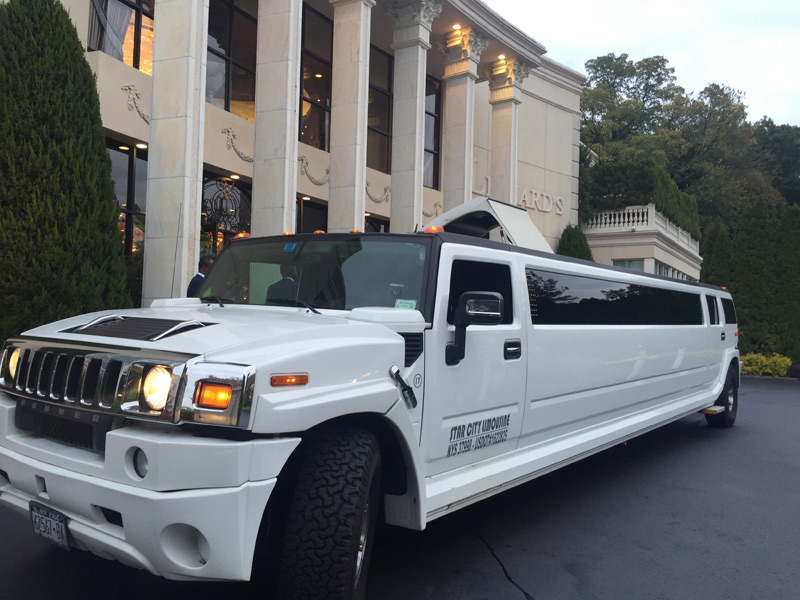 We include here some of the Irish Wedding traditions and celebrations:
The night before the wedding, the groom would be invited to the bride's house, where a cooked goose would be served in his honor. A sunny wedding day meant good luck, and one way to insure it would be a fine day was to place a statue of the Infant of Prague outside the church before the ceremony.
The traditional wedding ring is called a claddagh, and depicts two hands holding a heart bearing a crown. The hands represent faith, the heart love, and the crown honor.
The brides typically wore wildflower wreaths in their hair and in their bouquets—especially lavender—and they braided their hair to symbolize feminine power and luck. Another accessory for the bride is a lucky horseshoe, which is tied around her bouquet. However, the points must face up so that it can catch and hold all the good luck.
The magic hanky is a tradition where the bride carries a special handkerchief that with a few stitches can be turned into a christening bonnet, which can then be turned back into a hanky for that child's wedding day.
Bells were thought to keep evil spirits away, so for your exit have your guests ring little wedding bells or use them instead of clinking glasses at the reception. To insure good luck, someone must throw a shoe over the bride's head as she is leaving the church; just make sure not to hit her.
A popular Celtic design is the love knot. It is a pattern created by using continuous, unending lines that intertwine. The design represents eternity, unity, and fidelity and is an important part of the ceremony. A four leaf clover depicts hope, faith, love, and luck. A fun way to incorporate the lucky clover is to include mini pots of shamrocks for décor.
Bunratty mead is the oldest drink in Ireland and this honey drink is probably where the term honeymoon came from—when the groom would kidnap his bride for a month (moon) and they would drink plenty of the mead—it was thought that after this month the bride would become pregnant and then the family would have to accept the marriage.
In ancient Ireland, the harpists were said to be the best musicians, so walk down the aisle to the ethereal sounds of the harp.
The wedding cake is typically a three-layered whiskey-laced fruit cake with almond paste. The top layer was preserved for consumption at the christening of the first born child.
Finally, in order to get the newlyweds to kiss, a guest would stand up and sing a song, or recite a poem with the word "love" in it.
Our Irish Wedding Limousine service is also providing wedding limousine rental for other cultural weddings:
African Wedding Limousine in NYC Armenian Wedding Limousine in NYC Chinese Wedding Limousine in NYC Czech Republican Wedding Limousine in NYC Dutch Wedding Limousine in NYC Filipino Wedding Limousine in NYC French Wedding Limousine in NYC German Wedding Limousine in NYC Greek Wedding Limousine in NYC Indian Wedding Limousine in NYC Irish Wedding Limousine in NYC Italian Wedding Limousine in NYC Japanese Wedding Limousine in NYC Jewish Wedding Limousine in NYC Korean Wedding Limousine in NYC Polish Wedding Limousine in NYC Russian Wedding Limousine in NYC Scottish Wedding Limousine in NYC Spanish and Latin-American Wedding Limousine in NYC Swedish-Wedding-Limousine-NYC Vietnamese Wedding Limousine in NYC